I do not have a lot of experience dealing with inventory issues or anything of that nature because I have not worked in that kind of atmosphere before.  Nevertheless, I do think that it would be very interesting to find out more about how the managers of Amazon do their work.  Regardless of that fact, I do find that I am buying stuff from the internet all the time.  As a result, I am continually checking out ways to save money and deals.  Online retailers tend to have massive deals all of the time.  I guess that I would not include Amazon in that because they tend to have cheap prices all of the time, so any additional discounts would probably make sure that Amazon is operating at a loss.  Nevertheless, I have found that much of what I buy does tend to come from an online retailer.  With that in mind, it is important for those services to keep tabs on what exactly their customers are going to want in the future.  I am personally really interested in finding out how they keep track of what their customers are going to order in the future.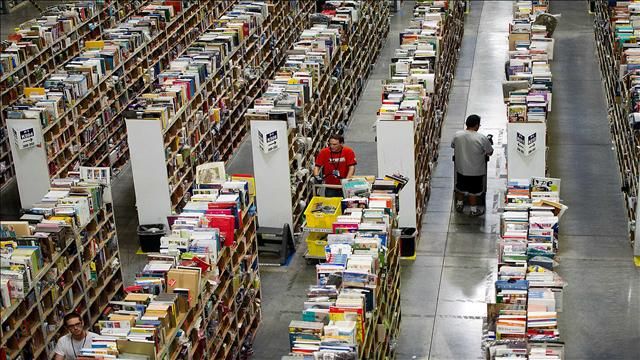 Each of the massive online retailers utilizes inventory tracking software as a way to make sure that they do not run out of something customers are going to be ordering in the near future.  That makes sense and I have to imagine that lots of times these softwares can reorder from the supplier.  That is probably the biggest key for an online retailer: having a software that can also manage the supply chain.  Doing so would make sure that all of the products will take care of themselves and that no individual product would run out or be absent because of a human error.  I would be very interested to see how a retailer would operate without something like that.
I think about all of the stories that I hear about Amazon during the holidays.  The employees are working for up to 18 hours on their feet with limited breaks and almost no opportunities for them to actually spend time with their families.  They are also working with a limited hourly pay rate.  However, they will be employed and that is something beneficial during the holidays.  With all of the worker bees running around or so it seems, I think that it is pretty interesting to also think about how they are locating the different products in the massive Amazon centers.  My feeling is that they have some sort of inventory tracking software in which the orders load up on a computer and all sort, allowing for the people to walk in a straight line and just pick up items as they go.  They then go back to the packing center and hand off the products to someone.  That is the most efficient process that I can think of and it would make a ton of sense if that is how it worked without a massive mechanical system.